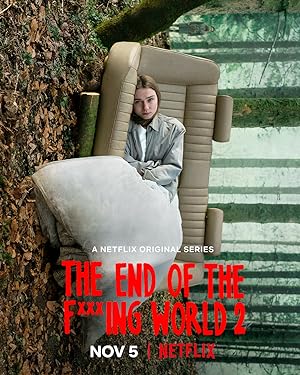 Pisci: Jonathan Entwistle
Glumci:
Jessica Barden, Alex Lawther, Steve Oram
Opis: James is 17 and is pretty sure he is a psychopath. Alyssa, also 17, is the cool and moody new girl at school. The pair make a connection and she persuades him to embark on a road trip in search of her real father.
OBAVESTENJE! Postovani, u slucaju da ne mozete da postite video sadrzaj, iskljucite ad-block ili/i pokusajte sa drugim pretrazivacem, napominjemo, mi ne streamujemo video sadrzaj tako da ne mozemo ni uticati na njega, sve reklame sto se pojave su reklame od samog hostera, hvala i uzivajte u gledanju, Vase ONLINE-SERIJE.COM
Molimo vas da izaberete sezonu i epizodu koju zelite da gledate